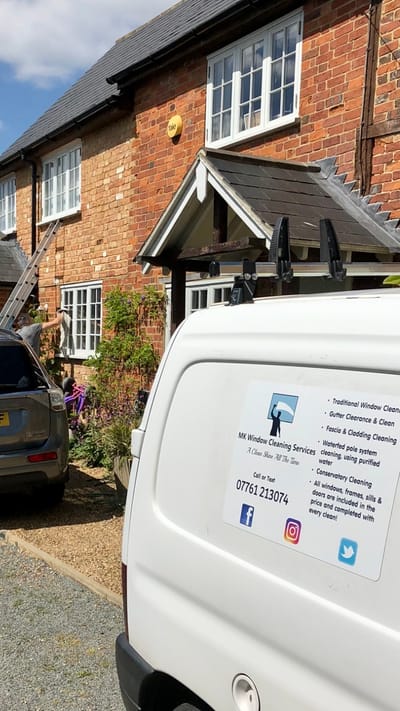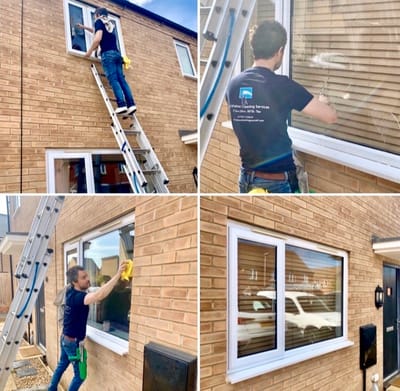 We first started our family run business in 2018, since then we have built up a fantastic window cleaning company, personally getting to know the majority of our customers. We genuinely pride ourselves on the quality of our work, and this shows in the results that you receive.
When we first started, we only offered the "old way" of cleaning windows, the traditional way of going up the ladders and using a mop and blade... and we're pleased to say that still to this day, this is our most popular request.
We do now offer the waterfed pole, reach and wash method... at no extra cost to you, we buy in the best, pure water that's available to the industry.
We're reliable, friendly and trustworthy... always in uniform, so that you know who we are when we arrive. More importantly, we never take payment before any work is carried out... this gives you a level of satisfaction that we're confident that you will be 100% happy with the results. In the unlikely event that you are not happy, we will return, free of charge, until we get the job done, and done to your satisfaction.
Being a small, family run business, means that every customer is important to us... and we will always uphold our family values, which reflects in the service you receive.